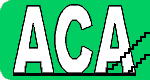 The "Inner Peace" Literature Index.
A Page of Recovery and History Topics

Welcome to the website of the Monday Night "Inner Peace" Group of ACA/ACOA(Adult Children Anonymous / Adult Children of Alcoholics) in Ottawa, Ontario, Canada. Included below is a list of topics for the newcomer. We hope that you find what you are looking for and that you will join us on our path to recovery and hope.

Attention: This website features pages formatted to permit proper printing of all text using most computer printers. We encourage the printing of our website matter for personal use only. This material shall not be used for financial or commercial purposes.

Disclaimer: There is no guarantee as to the accuracy of information, currency or the efficacy of any of the material contained on the pages of this website. User assumes full responsibility for use of information contained here.
---
ACA Home <—– back to —– Return to Top –— next to –—> Newcomer's Welcome

This Page updated October 16, 2022
<!This page updated October 16, 2022>