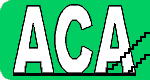 Defenses We Use As
Adult Children
or "The Ways We Avoid Our Feelings"
Agreeing
Analyzing
Attacking, Aggression
Being Smug, Superior or Arrogant
Blaming, Accusing
Complying
Debating, Arguing
Defiance
Denying
Evading, Dodging
Explaining
Frowning
Glaring
Intellectualizing
Joking

Justifying, Moralizing
Minimizing
Projecting
Questioning or Interrogating
Rationalizing
Sarcasm
Shouting, Intimidating
Silence
Sparring
Staring
Switching
Theorizing
Threatening
Verbalizing, Talking
Withdrawing

Grinning, Smiling, or "Laughing Off" feelings
Preaching/Lecturing, e.g. saying "You" (what you need to do, etc.), instead of "I"
Quibbling, "Yes, but..."
---
Literature Index <—– back —– Return to Top –— next –—> Using a ACA Group

This information is current and unlikely to change soon.
<!This page updated April, 2001.>