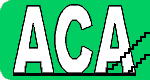 Guide to Expressing Feelings
There is a distinct difference between feelings and thoughts. Typically, Adult Children are unfamiliar with words that describe feelings. In dysfunctional families feelings are not allowed. As children we learned don't talk, don't trust, and don't feel, so feeling, trusting and talking become the healing process for us. We allow ACA meetings to come from our feelings rather than from our control because alcoholism and codependency are diseases of denial and control. Below is a list of "feeling" words.
My Feelings Are Worth My "Attention"
Today I have a choice in how to deal with my feelings. My emotions are visitors that stay forever unless I talk them out or work them out. Otherwise, I will inevitably act them out. When I suppress my feelings, they often show up in the form of phobias, compulsions or physical ailments.
Through the day, I will pay attention to how my body responds to feelings. If my throat is tight, perhaps I am angry. If my chest is heavy, perhaps I am sad. My body can give me much information if I don't disconnect from my physiological responses. If I have alienated myself from my emotions, today is the day I will welcome them and allow them to pass.
I realize now that my feelings are interrelated; when I can deny my sadness or pain, I can just as easily deny my joy and pleasure. When I unconsciously act out repressed emotions, I become out of touch with my own life. Today I will remember that from my feelings blossoms vulnerability, sensitivity, and healing.
---
Source: Daily Affirmations For Adult Children of Alcoholics, Rokelle Lerner, Health Communications, 1985. p.361.
Guidelines For Expressing Feelings:
Expressing feelings begins with "I..." keeping the focus on me.
Formula: "I feel ____ (adjective follows: happy, sad, embarrassed, elated, etc.) about..."
Feelings are neither right nor wrong, good nor bad, they just are.
Saying, "I feel THAT...," is NOT expressing a feeling.
If I can substitute "I think" for "I feel," then I am expressing a thought.
 
Feeling Words
angry
enraged
loved
exhausted
happy
sorry
generous
heavenly
sympathetic
grief stricken
afraid
bewildered
refreshed
clumsy
immature
supernatural
used
stupid
dull
understanding
inspired
discouraged
humble
frigid
abused
pensive
blah
romantic
taut
foolish
low
edgy
giddy
unglued
elated
pooped
groovy
privileged
distant
submissive
quiet
cooperative
uncertain
seductive
safe
panicky
confident
merry
rejected
paralyzed
stretched
affectionate
proud
enthusiastic
burdened
tearful
confused
important
bored
sexual
dishonest
sweaty
excited
spineless
belligerent
defiant
tickled-to-death
bugged
magnanimous
ugly
heroic
virile
wimpy
hopeless
deferential
bothered
trapped
miserable
apprehensive
satisfied
seething
blocked
thankful
compassionate
at ease

irritated
frustrated
loving
lively
joyful
sorrowful
grateful
humiliated
relaxed
comfortable
scared
frisky
repressed
awkward
infantile
hot
glad
bright
explosive
forgiving
adequate
encouraged
cool
warm
sunshiny
powerless
bubbly
carefree
grumpy
comforted
icky
zingy
timid
disorganized
airy
jealous
frightened
warm-hearted
close
dependent
evasive
contemptuous
aggressive
repulsive
fearful
grief-stricken
tolerant
confused
energetic
shut-out
bushed
empathetic
alarmed
trusting
weepy
resentful
respected
impatient
frustrated
silly
honest
dead-eyed
breathless
terrified
bellicose
disgusted
depressed
dutiful
funny
peeved
dreamy
exuberant
ebullient
tense
vacant
mixed-up
conflicted
dismayed
worried
content
furious
puzzled
relieved
down-in-the-dumps

annoyed
anxious
tired
vigorous
sad
greedy
thankful
compassionate
at ease
uneasy
confused
relieved
hopeful
aware
unnatural
torrid
dumb
brilliant
considerate
forgiven
inadequate
courageous
cold
uncomfortable
ecstatic
powerful
tender
floating
jolly
high
cuddly
playful
uptight
lost
disappointed
delighted
smiley
quivery
dominant
talkative
embarrassed
assertive
self-assured
open
guilty
calm
rejuvenated
starry-eyed
immobilized
whiny
strong
lonely
threatened
beaten
hurt
envious
helpless
played-out
caring
two-faced
nauseated
itchy
gutless
insecure
determined
surprised
sharp
stagnated
hilarious
hesitant
committed
wishy-washy
horrified
independent
appealing
disturbed
petrified
disappointed
overjoyed
bitter
mad
pissed
hopeful
uneasy
aware
---
Literature Index <—– back to —– Return to Top –— next to –—> Defenses We use

This information is current and unlikely to change soon.
<!This page updated April 5, 2001.>