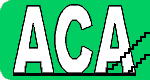 OTTAWA ACA MEETING LIST
BULLETIN!!! : OTTAWA MEETINGS WILL CONTINUE IN 2 LOCATIONS
THROUGH TO CHRISTMAS 2017

The OTTAWA ACA ORGANIZATION is pleased to announce that the Monday Group is still active and will continue to meet during 2017 mostly at Brewer Park but with a few meetings at the Ottawa South Community Centre.
Please read this page carefully for details.
Current as of July 13, 2017 but subject to late changes. Newcomers and visitors from outside the region are always welcome to attend the meetings.  
Local contacts are listed at the bottom of this page.   Meetings are typically 1 hour and 30 minutes in duration. There is only one ACA meeting held each week presently in this region. Sorry! but no new meetings are planned for the near future.

For ACA meetings outside the Ottawa Region, go to the
World Service Organization ACA Meetings' List.


---
ENGLISH MEETINGS ONLY:
---
NAME: Inner Peace Group / Courage to Change Group


PERIOD 1: During July, early August, late September, October, November, and December
WHEN: Most Mondays at 7:15PM. See SPECIAL NOTICE below for exceptions.

WHERE: Brewer Park Complex, 100 Brewer Way (the swimming pool building), near the south-east corner of Bronson Avenue and Sunnyside Street . Main entrance to the complex is at the traffic lights opposite to the Carleton University Alumni Hall.

ROOM: The "Lounge" immediately to your right inside main entrance. Please be aware that most of the people in the front lobby are there to pick up children after their swimming lessons.

WHEELCHAIR ACCESSIBLE: Yes! Long gentle ramp outside entrance, no stairs inside.

PARKING: Plenty of free parking in large parking lot in front of building.

PUBLIC TRANSIT: OC Transpo Buses # 4, 7, 104, 111, stops located at the corner of Bronson and Sunnyside. O-Train, Trillium Line (Carleton station, then 7 minute walk east).

SPECIAL MONDAY NOTICE: NO MEETINGS will be held at this location on the following Mondays during 2017 :
February 20 (Family Day), April 17 (Easter Monday), May 22 (Victoria Day),
July 3 (holiday in lieu of Canada Day), August 7 (Civic Holiday),
August 21, August 28 and September 11 (Pool Maintenance Shutdown, see below),
September 4 (Labour Day), October 9 (Thanksgiving), and December 25 (Christmas Day).

PERIOD 2: During late August and mid September
WHEN: The Mondays of August 21, 28, and September 11 at 7:15PM.
See SPECIAL NOTICE below for exception.

WHERE: Ottawa South Community Centre, 260 Sunnyside Avenue, located at the south-west corner of Fairbairn Street and Sunnyside Avenue, 2 blocks east of Bank Street. (formerly a Fire Station)

ROOM: The "Activity Room" to the rear just right of the reception desk.

WHEELCHAIR ACCESSIBLE: Yes! No stairs outside entrance, elevator inside to all levels.

PARKING: Street parking only near the building.

PUBLIC TRANSIT: OC Transpo Buses # 6 and 7, stops located at the corner of Bank and Sunnyside. (then 3 minute walk east). Also, OC Transpo Bus #5, stops located at the corner of Riverdale and Sunnyside. (then 5 minute walk west)

SPECIAL MONDAY NOTICE: NO MEETING will be held on Monday, September 4 (Labour Day).


---
CONTACTS:
Note: At this time only one meeting exists and the former Regional Intergroup has been disbanded until further notice.

Contact this site's webmaster "Peter N." at el999@ncf.ca

Policy of Confidentiality: This website follows a strict policy of maintaining the anonymity of all individuals who contact the Webmaster. This complies with official Anonymous 12-step Organization policy. The identity of persons during any correspondence will be limited to:

First name
Initial of last name
Region
 ( Example: "Peter N. of Ottawa, Canada." )
 
 All Email addresses and full names will remain confidential to the Webmaster and his/her appointed assistant. The Webmaster does not maintain a list of contactee's addresses and messages will be retained for correspondence purposes only within a secure computer environment. This Website does not use any "cookies", intrusive, or monitoring software.
---
Using an ACA meeting <—– back to —– Return to Top –— next to –—> Origins of

This page updated July 13, 2017.