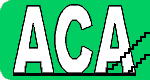 The Solution
We are the survivors of addiction and abuse in the family of our childhood. We have found, however, that some of the tools and roles used to cope with the crisis of alcoholism now interferes with our present lives.
By attending ACA meetings and sharing our experiences, we find we can admit our powerlessness over the disease of addiction, begin to heal old wounds, lose the sense of being inferior or worthless and help ourselves weed out attitudes that disrupt our present lives. We begin to gain a healthy perspective on our feelings and the feelings of others. Through a willingness to pursue in depth the root of childhood feelings and experiences, we are able to begin watching for present day self-destructive patterns, recognize these patterns and make better choices for ourselves.
We encourage sharing and trusting with co-sponsors who can help us. We also find that trust, fellowship and service with our support group can aid our growth. Above all, practising the principles of the Twelve Step Program on a daily basis helps us to change sick attitudes and characteristics that have plagued us for years and made our lives unmanageable.
KEEP COMING BACK
---
Literature Index <—– back to —– Return to Top –— next to –—> Characteristics of ...

This information is current and unlikely to change soon.
<!This page updated April 5, 2001.>