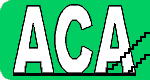 Humour Page of the Month
For October, 2022 - A new page is posted around the beginning of each month.
Phrases of Humour and Wisdom:
Profanity is the language most programmers know best
If you can't learn to do it well, learn to enjoy doing it badly.
- ASHLEIGH BRILLIANT
Never invest your money in anything that eats or needs painting.
- BILLY ROSE
The rich will do anything for the poor but get off their backs.
- KARL MARX
If Karl, instead of writing a lot about capital, had made a lot of it ... it would have been much better.
- KARL MARX'S MOTHER
Why did the Lord give us so much quickness of movement unless it was to avoid responsibility?
Good decisions come from experience.
Experience comes from making bad ones.
THEY CAN ALWAYS HURT YOU MORE
Happiness descended upon him. He didn't even have time to step aside.
A mid-air collision can seriously erode climb performance
- BARRY SCHIFF
To refuse to decide is a decision
- PETER BRENT
To be positive is to be wrong at the top of one's voice
- AMBROSE BIERCE
Pink slips are an extremely effective means of communication.
- DON SMITH
The least pain in our little finger gives us more concern and uneasiness than the destruction of millions of our fellow human beings.
- WILLIAM HAZLITT: Works, Vol.X
I regret to say that we of the FBI are powerless to act in cases of oral-genital intimacy, unless it has in some way obstructed interstate commerce.
- J EDGAR HOOVER
Honest Officer, had I known my health stood in jeopardy I would never had lit one.
- MAXIM OF THE HELLS ANGELS
I never wonder to see men wicked, but I often wonder not to see them ashamed.
- SWIFT: Thoughts on Various Subjects
He had occasional flashes of silence, that made his conversation perfectly delightful.
- SYDNEY SMITH referring to Macaulay
When we are planning for posterity, we ought to remember that virtue is not hereditary.
- THOMAS PAINE
There is intelligent life on Earth, but I'm just visiting.
I don't know, I don't care and it doesn't make any difference.
Just because you're paranoid doen't mean they're not out to get you.
Here I am again at the penitentiary of insanity and stress.
Sacred cows make great hamburgers.
Lead me not into temptation, I can find it myself.
---
Literature Index <—– back to —– Return to Top –— next to –—> Noticeboard

This page posted October, 2022.