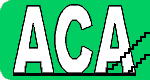 AA, Al-Anon, CODA, COSA, CA, EA, GA, NA, OA, and other 12 Step Organizations of Interest
---
12 Step Organizations with Ottawa Region meetings*
Nicotine Anonymous
Sexaholics Anonymous


Phone: 613-237-6000
Phone: 613-860-3431
Phone: 613-739-0509
Phone: 613-860-0288
Phone: 613-216-9008
Phone: 613-567-3271

Phone: 1-888-811-3887
Phone: none
Phone: none**
Phone: 613-820-5669
Phone: 1-416-410-7622***
Phone: 613-786-1060
Phone: none



*Meetings found by the Webmaster as of the posting of this page.
The Webmaster cannot guarantee completely the accuracy of this list.
Some of the phone numbers listed above only give messages, not take them.
**See the international website below for meetings.
***An email address is listed for these meetings on the World site.


---
World Organization Websites of Most Interest***
***Many other anonymous organizations exist. Please search the Internet for more.


---
ACA Home <—– back to —– Return to Top –— next to –—> Literature Index

This page updated October 18, 2019.