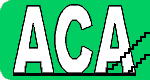 Other Sites of Interest to
Adult Children
Some non-ACA affiliated websites dealing with recovery. *
---
Local Ottawa Region Organizations:
---
Non-local Organizations:
---
Websites of some members in recovery
---
Websites of some leading experts in
Adult Child Recovery
---
A few good webpages on Addiction
Special Thanks goes out to the students of an anonymous science class who submitted the first webpage after finding them while doing a project on drug addiction.
Special Thanks to Jennifer L. a student doing a community service project on "Drug and Alcohol Awareness" for the second webpage.
Special Thanks to goes out to the class of Courtney P. who suggested the third webpage
---
* Attention: ACA does not officially endorse or promote outside organizations but with the intention to assist an individual's research, we have provided the above links to sites found useful by some of our members.
---
ACA Home <—– back to —– Return to Top –— next to –—> Literature Index

This page updated April 28, 2015.